Registrations are OPEN for the Crash Course in Delhi on 22nd April 2018. Few seats available.Click here for full details.
| | | |
| --- | --- | --- |
| Risk Free registration available for the Delhi Workshop | | Introduction to the 1 Day Android Workshop |
Registrations are OPEN for the Crash Course in Delhi on 22nd April 2018. Few seats available.Click here for full details.
Our next full course training is starting in July, 2018. Total Fee: Rs. 24,000/-, 2 Months duration. Classes Monday-Friday from 10:00am to 1:00pm. There is a waiting list since we only take a limited number of students. Please come to our office to apply.
Click here for full details.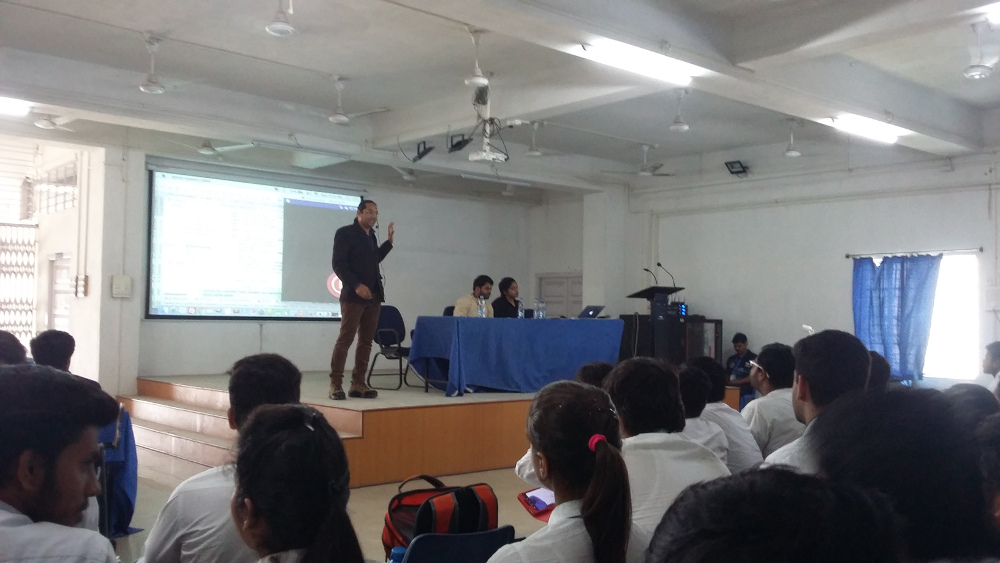 Click the Image above to see more pics from the workshop on FaceBook.
REGISTRATIONS ARE OPEN FOR DELHI 22nd April Crash Course. LIMITED SEATS, closes fast!


How can a 1 Day Crash course change your life – Watch this video (Hindi+English)
Become an Android Expert

Why be an ordinary programmer when you can be An Android Expert? Our trainers have spent years in learning what you will learn in hours. With your energy and our experience, you can be an Android Expert too.
India's #1 Android Workshop

Our 1 day Android Workshop is a hit with the top Indian colleges.  Our expert teachers have made the impossible seem so easy – now become an Android expert in a short time. We organize seminars at colleges all over India.
Corporate Training

 Is your company planning to foray into the world of Android? We provide customized corporate training, with basic onsite packages starting from Rs.25,000/- only.
Full Course

Advanced Android Development:
Our 3 Month Android course now covers Android Business App development, Website App Development as well as Android Game Development. It also includes live projects.
Android Training Institute
Eligibility

 Trainees must be BE/BTech/MCA/BCA/MScIT
Knowledge of basic programming is necessary. If you know C / C++, it is sufficient. Knowledge of Java is not needed, we will teach you that. You do NOT need to buy any android device. Using emulators, you can create any Android Phone / Tablet on your pc to create and test applications.
Questions?
Call us on the phone 8620007775, 09830662770 for queries.

Delhi people are among the smartest in India. Navneet, a bright software developer, was searching for the perfect Android Institute
in India.He explains to our students on how and why he chose us! 
Android by Google
• Google – The name is enough. Best company in the universe.
• Leaders in Mobile & Cloud Computing
• Integrates with Google Search, Maps, Gmail and more
Training by FreshersIndia
• Experience of having trained & placed 1000s of Freshers
• India's first and most loved Android institute
• Most popular corporate trainers in Kolkata
A New You
Confident to work on Android
Better Salaries, Better opportunities
Better work satisfaction
Higher job stability
Not just Phones & Tabs
Google is not just any company. They have very long term plans with android. Apart from Phones & Tabs, Android is being used in Watches, Fridges, TVs etc. View the Video above to know about Google Glass, and the future of Android.
Testimonials
IPEG Solutions (Also FreshersIndia) is the most loved and respected institute in eastern India. Dont take our word for it, see for yourself.
Android and the Internet
Android works in tandem with the internet, with several services requiring a web server ( Linux Apache MySQL PHP ) in the background. Our teachers are well versed in PHP too. Shown above is testimonials of a PHP corporate training batch.